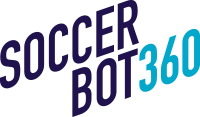 Since 2018 at the latest, the Soccerbot360 at RB Leipzig and Red Bull Salzburg has been one of the highlights of the training centres to train and evaluate professionals and top-class talents in the areas of soccer-specific cognitions, tactical decision-making behaviour, technical skills and essential practical elements such as pre-orientation and shoulder gaze behaviour. Once you have trained within the virtual 360-degree environment, you will quickly notice:
this type of training is goal-oriented, data-based and well-founded
this type of training is unique, experience-oriented and connected with the highest self-motivation of the athletes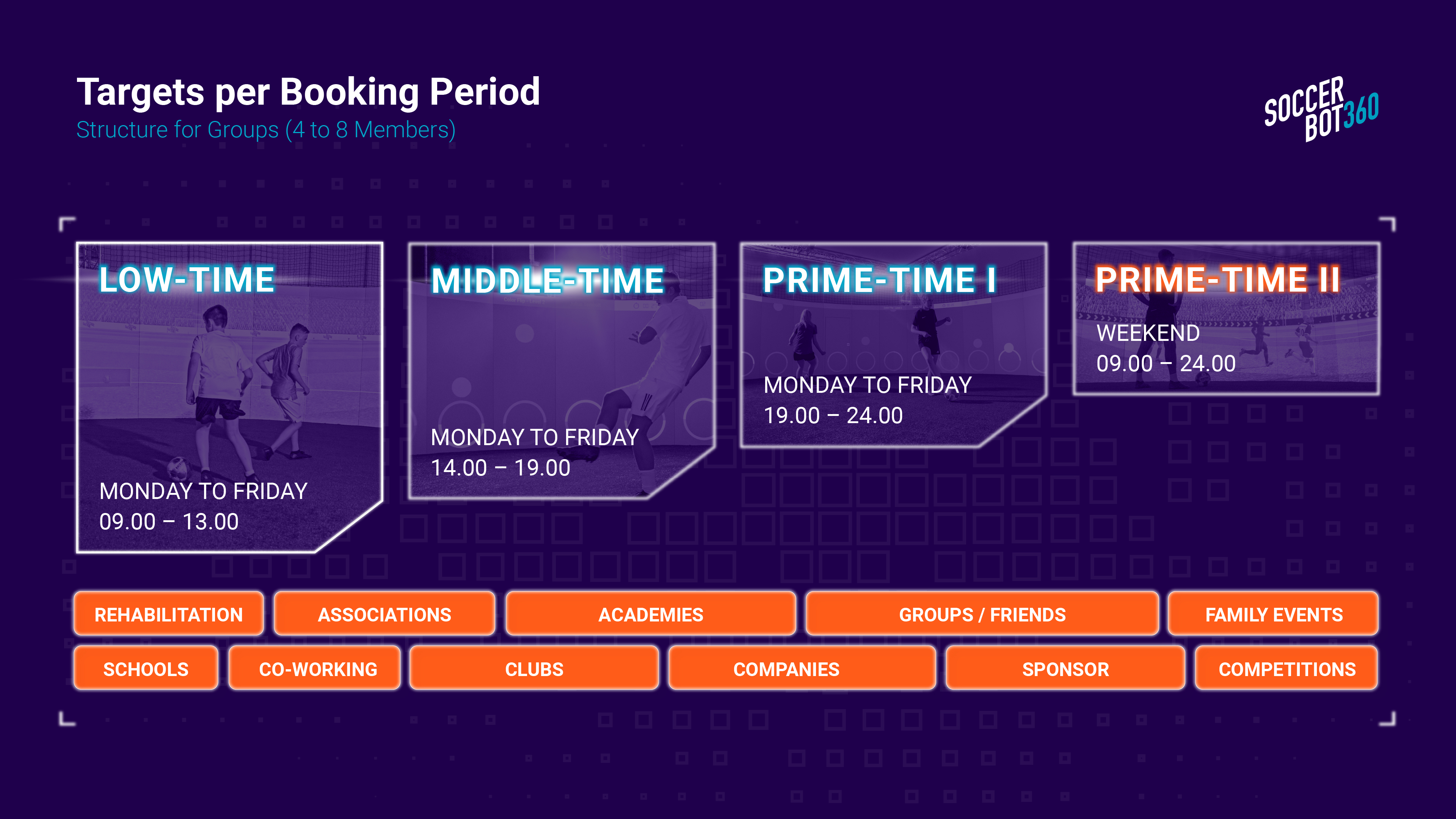 Precisely the right mixture of gaming and sporting development for the core target group between 10 and 30 years of age. But can a sports facility operator survive with top-class training alone?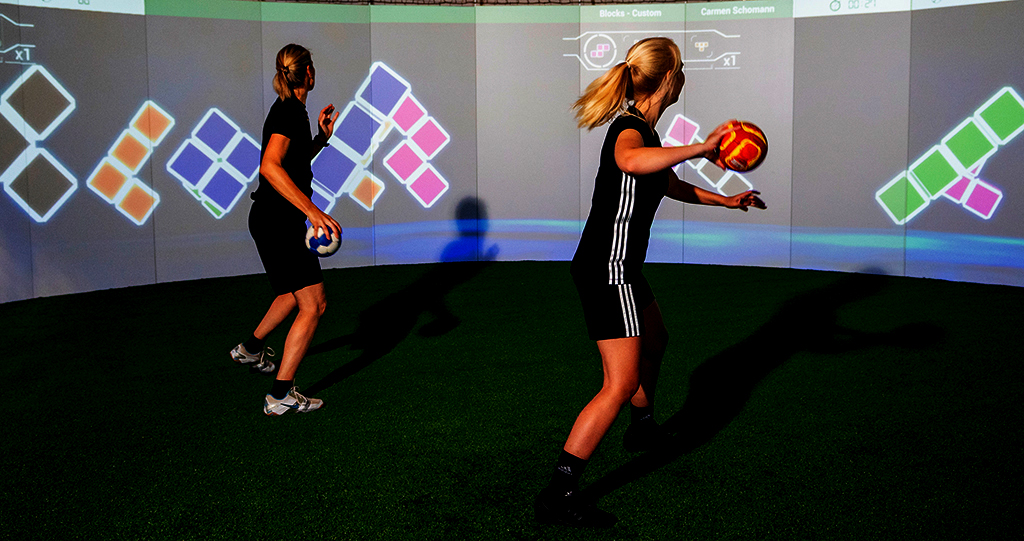 The SoccerBot360 offers more! This unique combination of "e-sports" and actual physical activity promotion can be offered to all possible target groups in all available booking periods. Regardless of whether it's a case of school sports, rehabilitation measures, business competitions, birthdays, prime-time sports friends or company health care. Through our software areas "Professional", "Train & Entertain" and "Competition", operators of sports facilities can address all relevant target groups with attractive and sustainable content.
A not insignificant aspect of this is our own motivation within the company:
"The kids' enthusiasm for playing sports in SoccerBot360 is phenomenal. And parents like us prefer to see our kids playing in Soccerbot360 rather than permanently at home on the computer or games console. Parents are willing to invest continuously in the sportive and cognitive development of their kids. We also see SoccerBot360 as an important contribution to society. (Daniel Held – CEO/Clemens Reinhold COO/Robert Scheller – CCO)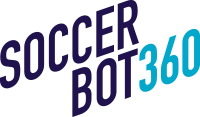 The Soccerbot360 is a variable, software-based innovation. No rigid training device. Change and progress are part of the process. As a licensee, you can look forward to participating in this process and to receiving continuous updates based on feedback from existing and potential target groups. Being "out" quickly is impossible. The developed subareas "Professional", "Train & Entertain" and "Competition" offer basic marketing options:
Time booking team training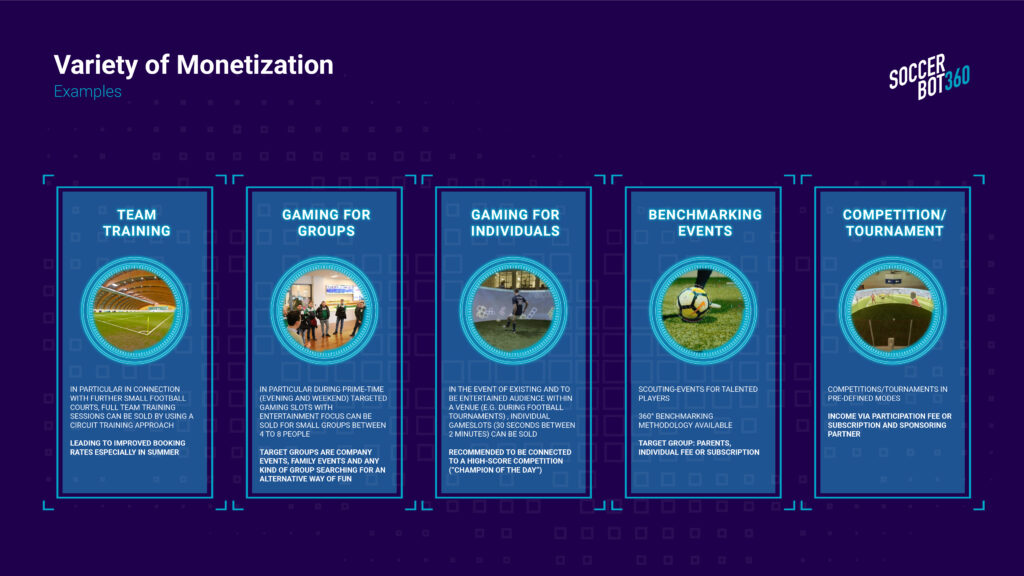 If you plan the Soccerbot360 as part of a holistic sports facility, then team training sessions are perfect. Especially as a highlight component of circuit training, where certain small groups between 4 to 8 persons alternately use the SoccerBot360 and adjacent soccer fields or fitness equipment. The time span for the SoccerBot360 varies from 30 minutes to 90 minutes in the booking. For team training, either the subareas "Professional" or "Train & Entertain" are relevant, depending on the desired level of personalisation.
Time booking for sports groups of any kind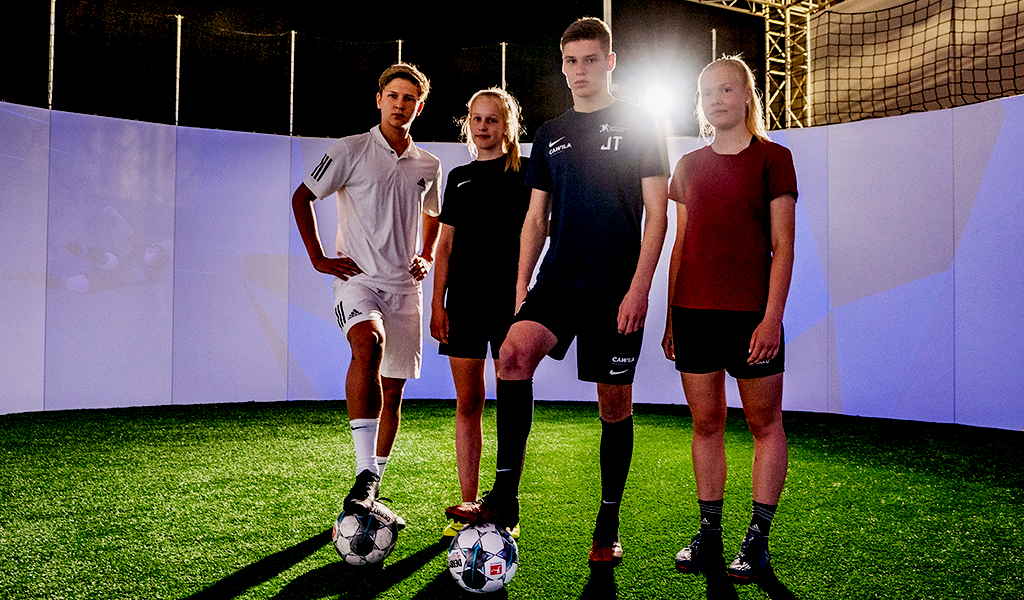 Especially during prime time in the evenings and on weekends, the "Train & Entertain" area provides the perfect environment for voluntary sports groups of all kinds to meet. Whoever wants to use this combination of "e-sports" and exercise with friends, colleagues or fellow players in the sense of fun, fitness, team-building and development is in the right place. Booking intervals of 30 minutes to 60 minutes for 6 to 8 persons/group are popular. Games do not necessarily have to be played with your feet. "Hand Modes" also enrich the offer.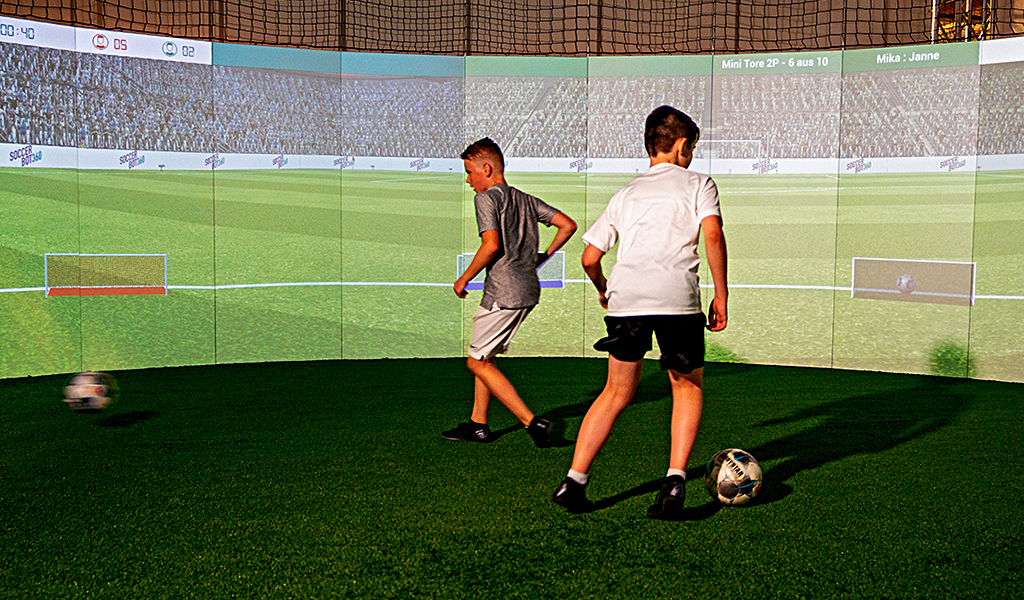 Slot booking single games
In sports facilities and entertainment objects with high throughput traffic or during tournaments, the SoccerBot360 pro Game can be marketed. Linked to a high-score challenge of the day or the month, one can expect a high level of interest from the target group of 10 to 25 years. In the "Competition" section, you can find the appropriate games as well as the required access system.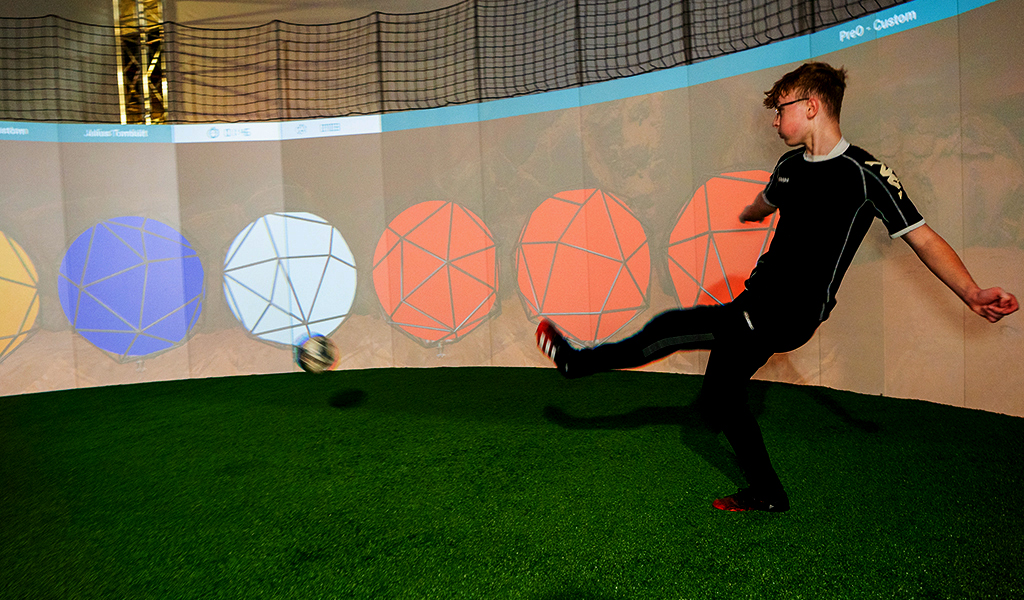 Diagnostic formats
In the field of performance diagnostics as well as in the field of aptitude diagnostics of children and adolescents, the SoccerBot360 offers sufficient validity and attraction to design diagnostic formats for clubs/associations or for parents in the question of a qualified statement about the actual aptitude of their children in relation to a relevant comparison group. For this purpose in particular, we have developed an excellent method with our partner "4Talents Analytics" from Berlin. Find out more about it here: https://www.testedeintalent.de/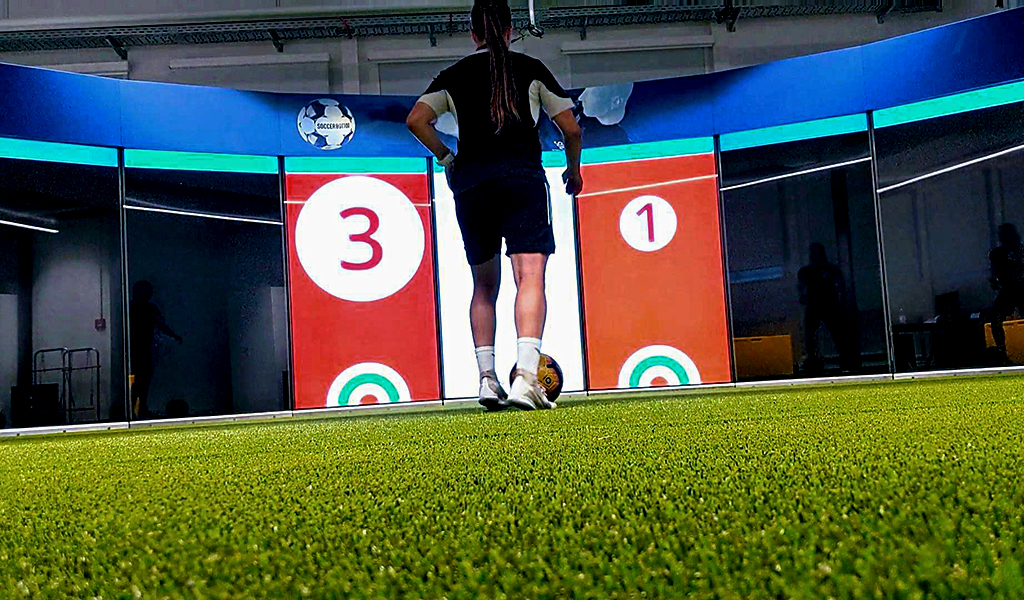 Competitions
Through the "Competition" section, competitions of all kinds are possible. The games allow you to compete both individually and in teams. The games are designed by the counter in such a way that results are achieved in the millisecond range, so that rankings over several months and with a high number of participants in the at least four-digit range can also meaningfully take place. For the operator, this is an attractive playground in terms of obtaining entry fees or for marketing to advertisers (sponsors).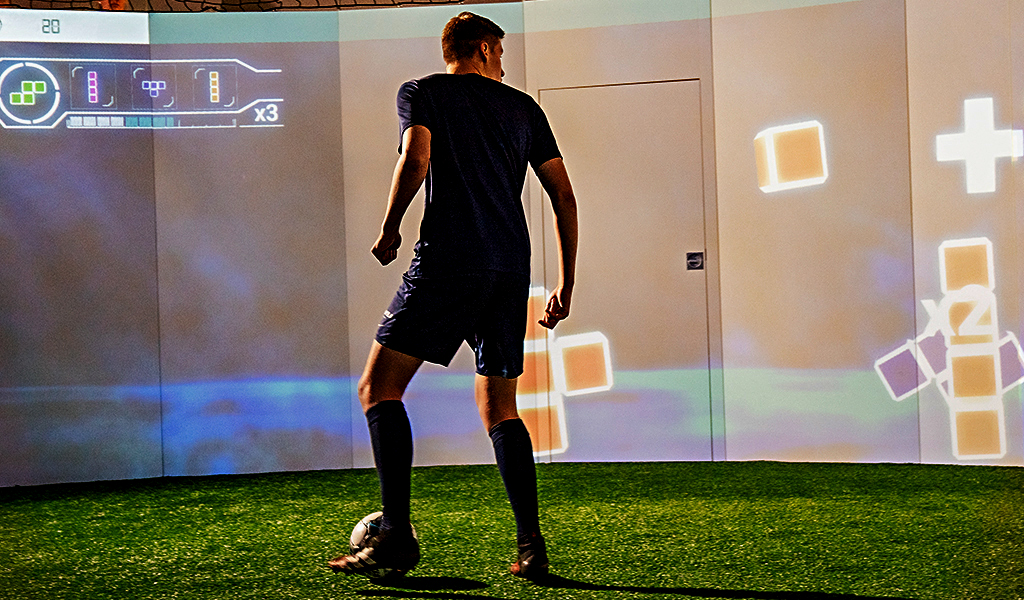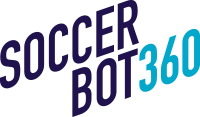 Sources of financing/economic efficiency
Sponsoring / Werbepartner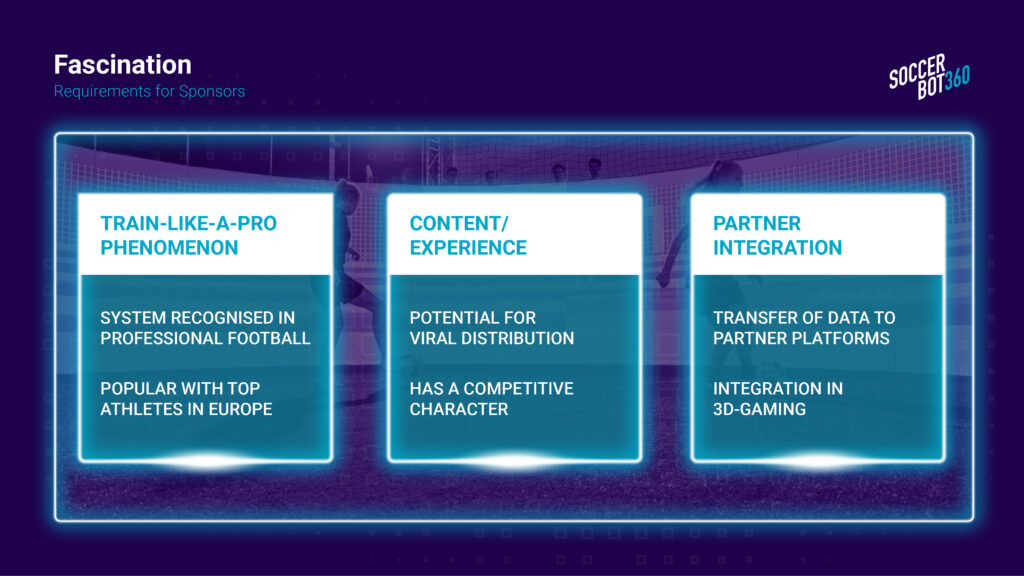 Regional and supra-regional companies are increasingly looking for an innovative approach to the young target group in order to remain future-proof themselves. A SoccerBot360 partnership offers the perfect platform to inspire both new and existing customers with attractive content. The SoccerBot360 is also suitable as a B2B platform (company events), for employee communication (employee events) and as a means of workplace health promotion.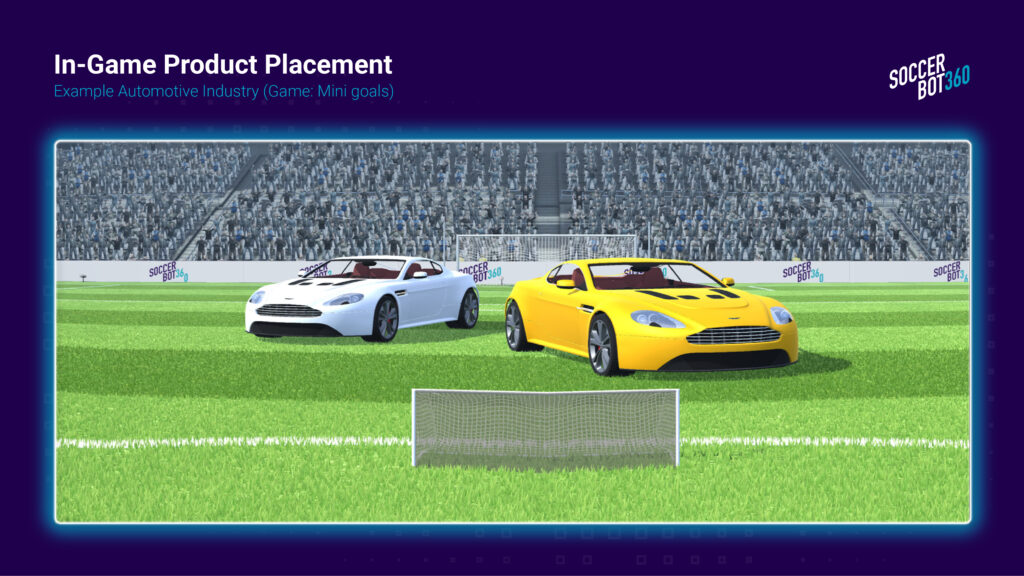 We support our licensees in the area of sponsoring concepts and continuously in the implementation. On the one hand by the possibilities of competition management, on the other hand by special sponsoring features in the field of in-game advertising (in-game branding/3D product placement) or data processing (digital score card).
SoccerBot Stories, SoccerBot sessions and SoccerBotSolutions can be used to create a tailor-made sponsoring package for every interested partner. Upon request, we will be happy to send you an exemplary communication concept. If desired, we can also provide you with an exemplary income calculation and reference costs that have to be taken into account.
Application for subsidies
The SoccerBot360 is indisputably a training tool for the professional athlete. But it is also an innovation to inspire a large number of athletes – and especially young people – to engage in sports. In principle, all possibilities of applying for funds from the sports facility funding of the state sports federations, municipal sports funding and EU funding in this area are available for this purpose. Availability varies from region to region and depends to a large extent on the approved budgets in the respective period. We are happy to support this process by providing sports science evidence and references.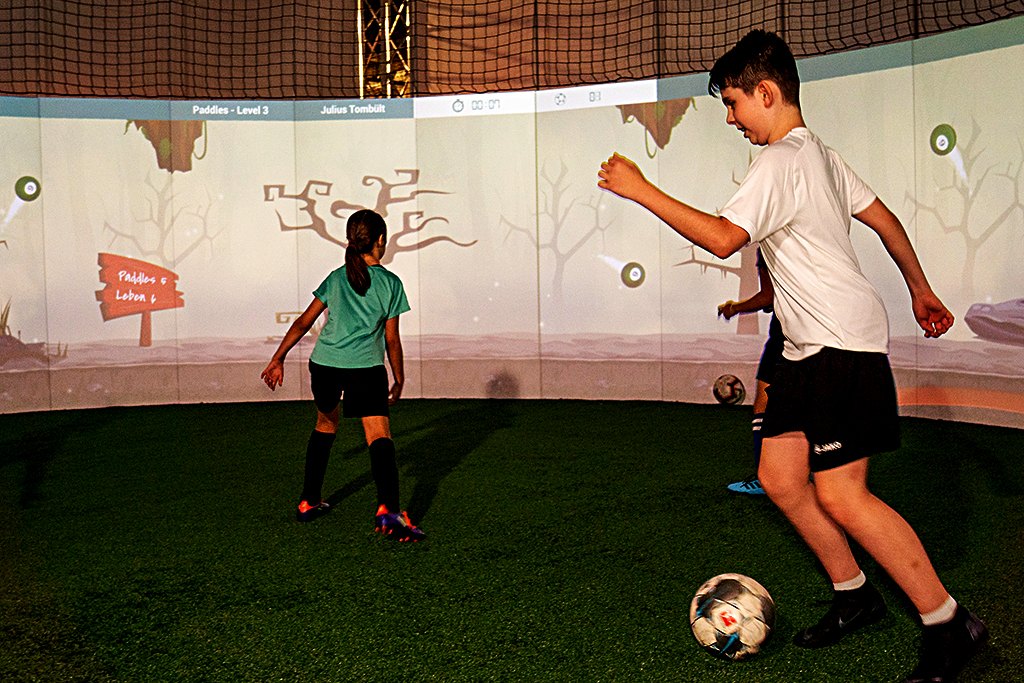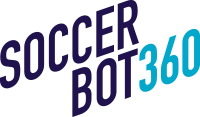 Have we sparked your interest? Then please feel free to send us your inquiry!
Are you or do you intend to become an innovative operator/investor of a sports and entertainment facility and would you like more information about our unique solutions? Then we look forward to receiving your message: