Cognitive skills, benchmarking and virtual reality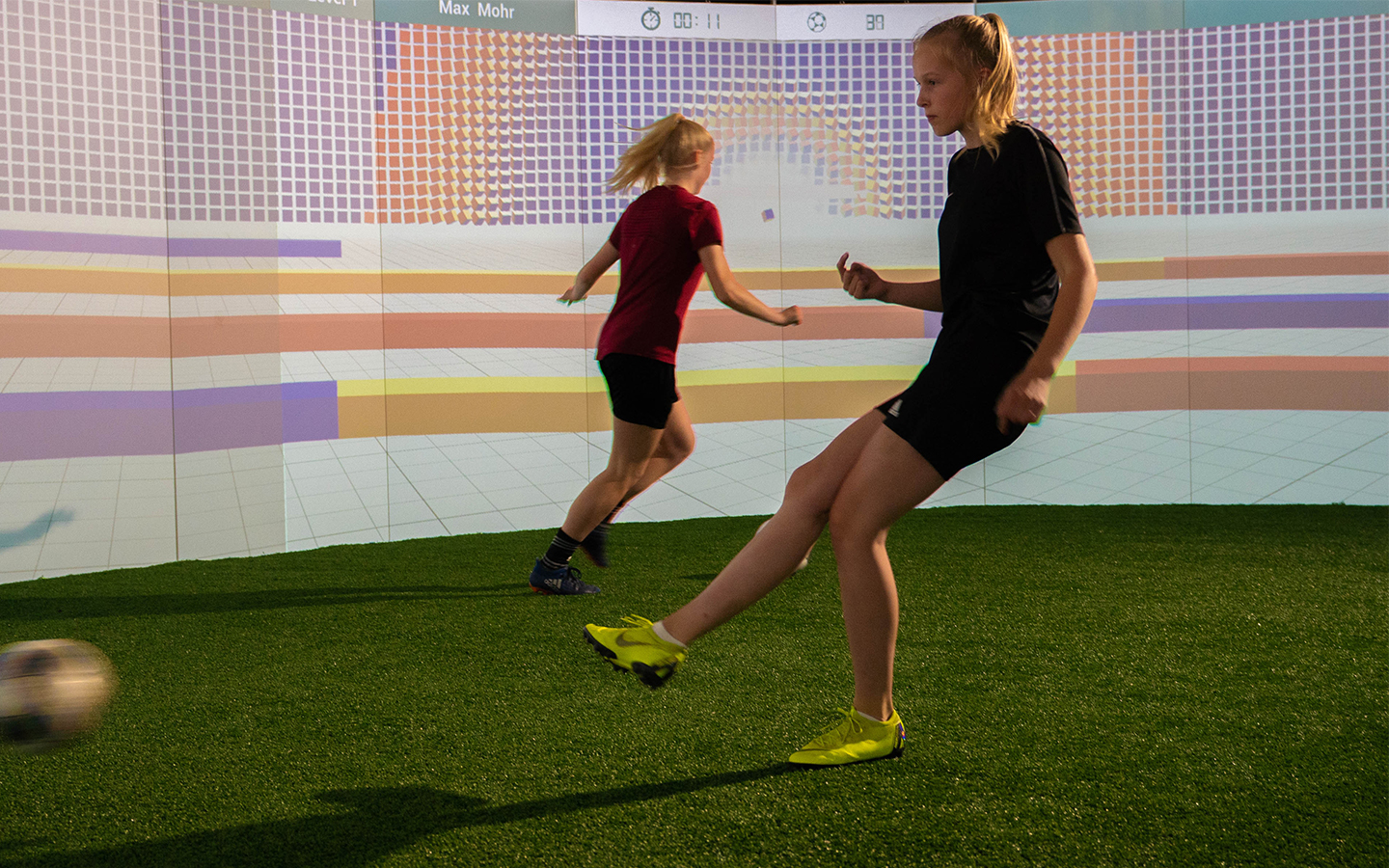 Cognitive training
In a variety of training modes, cognitive abilities and technical skills are trained together. Highscores are chased alone or in a team and in the battle mode it comes to a direct duel. Individually adjustable levels with different difficulties allow training for everyone - no matter what skill level.
Benchmarking
Cognitive factors and technical skills can be measured via various performance tests. Entire test batteries can be compiled from individual tests according to individual needs. The performance tests are developed and validated in cooperation with sports scientists and sports psychologists.
"The SoccerBot360 fascinates with its simple construction in connection with its technical innovation. Especially in light of the holistic development of the players of tomorrow, it gives us new impulses and will effectively change the training or rather the methods of cognitive drills in football."
"The SoccerBot360 is an innovative tool for game-specific training of tactics in a professional football context. From a scientific view, I expect exciting studies with the device, which will continue to exploit new potentials for the development of test procedures and training methods."
"I have been working intensively with the SoccerBot360 for a few years and am fully convinced of its practicality. For the first time, we as coaches have the opportunity to train the cognitive skills of players in isolation. The device provides a multitude of possibilities to trigger several stimuli and the players go to training focused while still having fun." Any questions about the SoccerBot360?
Contact us!